Our Fleet
Why you should hire from us?
Whether you just want to move or be picked up from the airport, our safe and fast cars are for you. Our trained drivers specialize in getting you on time, and our professional staff is available 24/7 for customer service to guide you in the best possible way.
From the limousine at the airport or to the wedding limousines or to the party buses, we had everything covered in one phone call!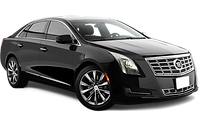 Luxury Sedan
Luxury SUV
Book Online
Please Note:
This is a non-smoking vehicle that adds to its comfortable features
Additional charges apply for multiple pickup/drop off locations
Airport pickup wait time is 30 minutes for domestic flights and 45 mins for international flights. There will be a $1 charge per minute for the waiting period after that.
Any additional stops that are requested will be $15 if within 5 miles.
If toll roads are taken, any tolls that incur will be my responsibility to pay for.
Pets are only permitted in the SUV. There is a $15 additional charge for pets.
Car seats for children will provide as per request.
Cancellation Policy:
Customers will receive a 100% refund or credit with 12 hours notice of cancellation. Customers will receive a 50% refund or credit with 6 hours notice of cancellation.
Customers will also receive a full refund or credit in case of operator cancellation due to weather or other unforeseen circumstances. No-shows will be charged the full price.
Contact us by phone to cancel or inquire about a cancellation.